This is how to make sauteed kale for a quick, healthy vegetarian side dish that packs more flavor than you might expect without any bitterness.
Do you know how to saute kale? All you have to do is wash it, chop it, sauté a bit of garlic in olive oil, add the kale, and wait for 5 minutes for it to wilt to tender perfection. 
Are you looking for a quick, light vegetable side dish that takes one pan? Then kale is the way to go. Once you know how to prepare and saute kale to reduce bitterness and improve the texture, you'll always have a convenient go-to side dish to reach for, even on busy weekdays.
This article covers exactly what you need to know about how to buy, prepare and saute kale that actually tastes good.
How to Buy the Best Kale
When purchasing kale, as with most leafy vegetables, look for fresh, firm, brightly colored leaves. Avoid any sagging, wrinkling or yellowing vegetables. Often, kale is sold in a tied-together bunch of leaves with the stems attached.
Sometimes, you'll see large bags of precut kale. This can be tempting for the convenience of not having to chop your own kale, but it's not the best choice for flavor, freshness or nutrition. The longer a vegetable has been around since harvesting or cutting, the more it loses nutrition and flavor. since there's no way of knowing when exactly these kale leaves were prepared and packaged, it's best to choose whole leaves and do the quick act of cutting the kale at home.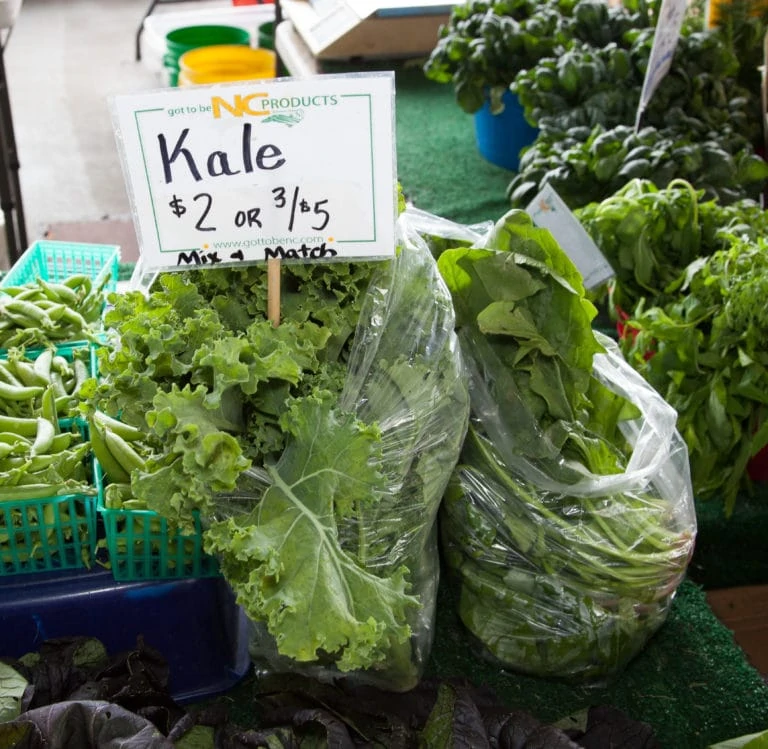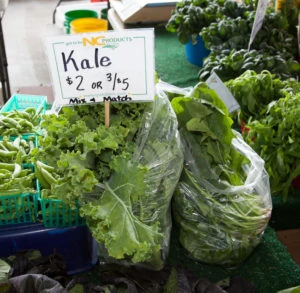 Varieties of Kale for Cooking
When you're at the market looking for kale, you'll notice a few different varieties. The most common varieties of kale available at well-stocked grocery stores in the US are:
Dino Kale, also called Tuscan Kale, Lacinato Kale or Cavolo Nero, has dark green, shiny leaves. It is native to Tuscany, Italy, and its Italian name translates to "black kale" for its deeper color than other kale varieties. The leaves are flatter and thinner than other kinds of kale and have a distinguishing crumpled look. The name dinosaur kale comes from the slightly scaly pattern on the surface of the leaves.
Curly Kale. This is probably the most common and recognizable variety of kale. It has, as you might expect, very curly leaves. The stem is quite tough and woody. This variety of kale comes in a classic green color, as well as a beautiful dark purple color (often called purple kale).
Red Russian Kale is less common but worth trying if you can find it. It has thin leaves with finger-like fringes. This variety has a sweeter flavor than other kale types and its root is typically eaten more than its leaves.
There are other varieties of kale that are more commonly used for decorative purposes too. You'll often see them growing in window boxes or planters because they're hardy, easy to grow, and beautiful.
How do you take the bitterness out of kale?
Kale is one of the most nutrient-rich vegetables you can eat. However, some find a major downside to eating more kale is that it has a strong, bitter flavor. Luckily, that can be fixed with proper cooking techniques.  If you want to take the bitterness out of kale, all you need to do is cook it. Seriously! A little sautéing goes a long way when it comes to kale. Olive oil and garlic are the go-to tools for this job!
How to Saute Kale
Now that you've chosen your variety of kale (feel free to use purple, dino, or curly kale for this recipe), it's time to get in the kitchen and start cooking.
Ingredients
Here are the simple ingredients you need for a fast, basic preparation of sauteed kale:
1 bunch of kale
Olive oil
Minced garlic
Salt and pepper to taste
Note that sauteed kale will cook down a lot. So while 1 bunch of kale might seem like more greens than you really want to eat in one sitting, know that you'll end up with far less volume than you started with. 1 bunch of kale sauteed will feed only 2 to 3 people as a side dish.
Prepping Kale
Step 1: Wash the kale
First things first, wash the kale well. To do so, fill a large bowl with cold water. Submerge the kale leaves fully in the water and let it soak for 3 to 5 minutes.  Soaking the kale a bit helps soften up any dirt on the leaves. If your kale is especially dirty, leave it in the water for up to 10 minutes, changing the water once or twice if it gets very dirty.  Avoid scrubbing kale like you might for a hardier vegetable. These leafy greens are delicate and can tear easily.
Step 2: Remove the stems
After soaking and rinsing your fresh and clean kale, it's time to trm off those woody stems. There's no need to dry the kale, and in fact, a bit of water clinging to the leaves will help when you saute the kale.
To remove the stems, the easiest way is to use your hands. You can hold the bottom of the stem in one hand, and run your other hand down the length of the stem, shucking off the tender leaves as you go. If that doesn't work for you, you can gently hand-tear pieces of leaves off of the stem, or use a knife to cleanly detach the stem from the leaves.
Step 3: Chop it up
Now, before you start cooking, cut the leaves into smaller pieces. 1-inch pieces is a good rule of thumb for satueed kale. You want them to be bite-sized and easy to fit on a fork. Aim for uniformity as much as possible for even cooking.
Cooking Kale
Step 1: Heat a skillet
When you're ready to start sauteing, first heat a large skillet over medium heat. When the pan is hot, after a minute or two, add a drizzle of olive oil and swirl the pan to coat the bottom with oil. Give the oil in the skillet a minute or two to heat up. It should be shimmering, but not smoking.
Step 2: Add the garlic
Once the oil is warm, throw the minced garlic into the pan. Quickly saute the garlic, stirring constantly, until it is very fragrant and starting to turn golden, about 30 seconds to 1 minute.
Step 3: Add the kale and cover
Next, add the chopped kale to the skillet. Then immediately cover the pan and wait for 5 minutes. Halfway through, uncover the pan and stir the kale.
The kale will be done once it reaches tenderness. It'll take 5 to 10 minutes tops. Finally, season the kale to taste with salt and pepper and serve it hot.
Can I eat raw kale?
Absolutely! If you're sensitive to tough textures or slightly bitter flavors, raw kale might not be your first choice for dinner. However, there's a secret that can help turn raw kale into a soft, tender, and less bitter green veggie that's perfect for salads. The key is to massage your kale. While that sounds luxurious (and it is, for the kale at least), all it means is that you coat your kale leaves in a very thin coating of olive oil and gently rub the oil into the leaves. After a few minutes, you'll notice that your kale is softer, bright green, and glossy. This makes it easier to eat, tastier and even easier to digest.
What dishes go well with kale?
This fast side dish of sauteed kale goes well with a wide and varied range of dishes from around the world. For a traditional pairing, serve sauteed dino kale with an Italian dish like osso bucco. Or, for a more manageable and fast way to serve your sauteed kale on a weeknight, go for a simple but healthy and flavorful menu of garlicy kale with pan-seared pork chops and jasmine rice.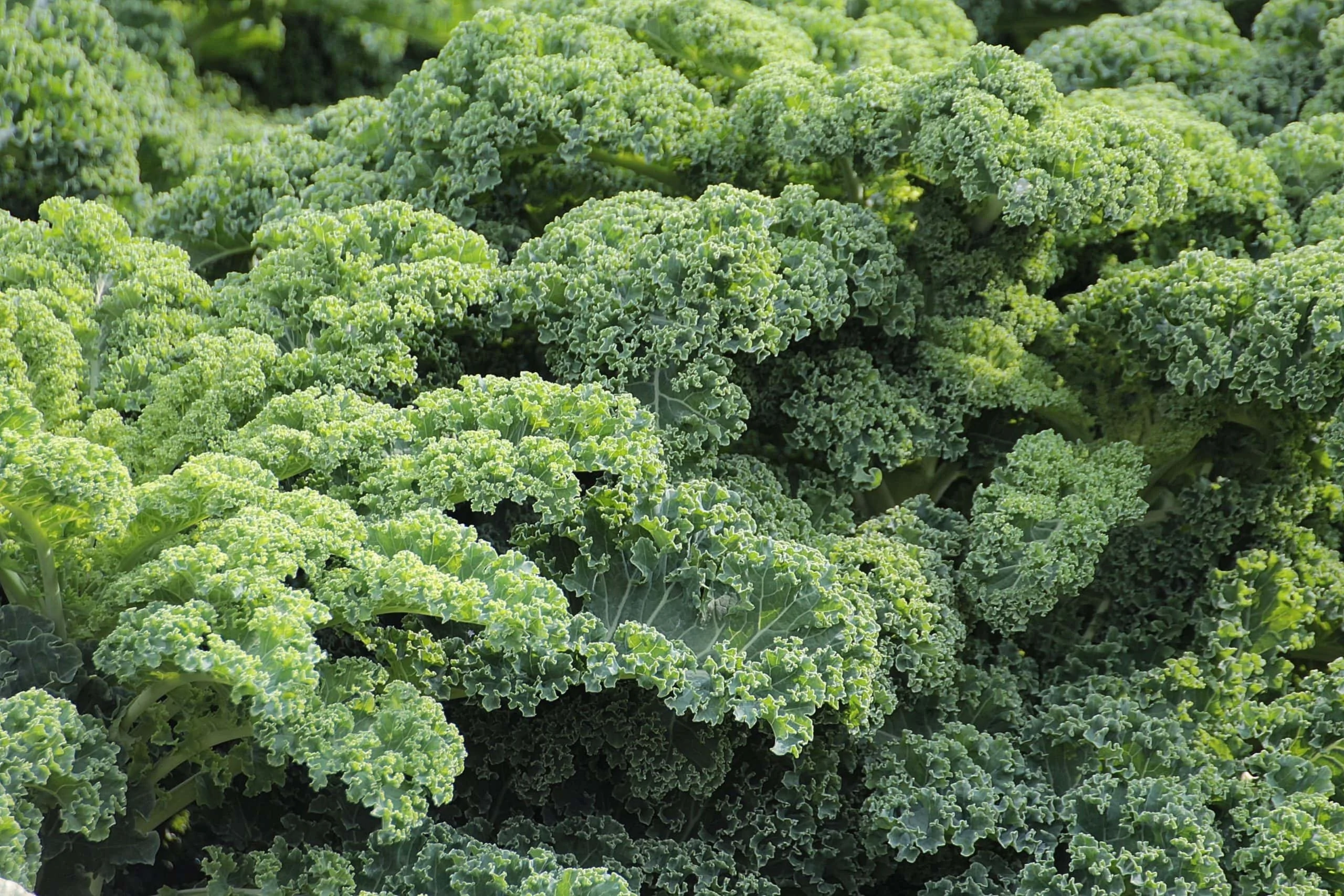 Sauteed Kale
How to amke garlicy sauteed kale on the stove top in under 15 minutes.
Ingredients  
1

tbsp

olive oil

1

garlic clove

minced

1

bunch

kale

washed, destemmed and roughly chopped

Salt and pepper

to taste
Instructions 
Heat the olive oil in a large skillet over medium heat.

Add the garlic and cook for 30 seconds, until fragrant.

Add the kale, cover the pot, and cook for 5 to 10 minutes, stirring halfway through. The kale is done when the leaves are wilted, soft and tender. Season to taste with salt and pepper.