Learn how to saute bok choy for a fast, flavorful Asian side dish that pairs well with your favorite grains, meats, fish, and vegetarian meals.
Bok Choy goes well with everything – especially if you know how to prepare it well. Is it hard to cook Bok Choy? Absolutely not! It's one of the easiest things you can cook! You need to chop your Bok Choy, heat a pan, drizzle olive oil, add a little bit of garlic, and cook the Bok Choy for a few minutes. It is that easy!
What is Bok Choy?
Bok Choy, also sometimes referred to as Chinese cabbage, is a green leafy vegetable native to China. It's now grown around the world, and it's enjoyed for it's peppery, slightly bitter flavor. The stems and leaves are both edible, though the stems are tougher and woodier than the tender, soft leaves.
Varieties of Bok Choy
There are two most common varieties of bok choy that you'll encounter at the grocery store: standard white bok choy and green bok choy (also sometimes called Shanghai bok choy). Shanghai bok choy is green from leaf to stem, with the stems being slightly paler green than the leaves. White bok choy has pearly white stems and dark green, curly leaves.
Both of these varieties come in a range of sizes. Baby bok choy are as small as a few inches and can float nicely in soups. Full-grown heads of bok choy, on the other hand, must be broken down into bite-sized pieces before cooking or eating.
How to choose the best Bok Choy?
As with any other vegetable, the best thing is to always pick fresh produce. Avoiding frozen or canned goods will improve the flavor of your meals like you wouldn't believe. When it comes to Bok Choy itself, keep in mind a couple of things:
Color: Look for bright-colored bok choy. Vibrant green leaves and pale yellow stalks (its body). There should be no marks or brown spots on your Bok Choy. Also, avoid wrinkles or soggy-looking vegetables.
Feel: Bok Choy should be firm with no dentures whatsoever. Leaves should look and feel fresh.
Baby or Big: There are two possible bok choy variants you can find at most grocery stores. You can either pick baby Bok Choy or regular Bok Choy. There's not much of a difference between each other. Regular Bok Choy is more firm and baby Bok Choy is tenderer. Keep in mind baby Bok Choy feels slightly sweeter than its regular counterpart.
How to Saute Bok Choy
Ingredients for sauteed bok choy
All you need to make this quick and satisfying vegetarian side dish are the following ingredients:
Bok Choy: count on two heads of baby bok choy per person. If you're cooking a full head of bok choy, use your best judgement. Some very large heads will easily fed four, while you might need two smaller heads to serve four adults.
Olive oil
Garlic
Equptment to Saute Bok Choy
Here are the kitchen tools you'll need to pull together this simple recipe:
Cutting board for trimming the vegetables
Chef's knife for the same reason
Large skillet or wok. Opt for cast iron if possible. This surface heats well and retains its heat evenly for fast cooking.
Prepping the Bok Choy
Step 1: Trim the Bok Choy
You either have baby Bok Choy or regular Bok Choy – or perhaps a combination of both! Either way, the first step to making sauteed bok choy is to trim the heads. Bok choy heads can be very tough, which means that if you don't break down the leaves a little, they're not all that pleasant to eat.
For baby bok choy, trim off the bulb end to separate the leaves. Sometimes, the leaves are small enough after this step to cook as-is. If not, slice the leaves the long or short way into bite-sized pieces. For many dishes, it makes a nice presentation to cut the leaves from top to bottom to retain their natural shape.
For large bok choy, you can chop it however you like. Opt for equal-sized pieces for even cooking.
And while you're at the cutting board at it, mince the garlic for your stir-fry.
Step 2: Wash the Bok Choy
Once you have your bok choy cut into pieces, give them all a good rinse. Because bok choy can trap dirt and sand in the nooks and crannies at the base, it's important to give your vegetables a very thorough washing. The best way to do this is to soak the leaves in cold water for 10 minutes. Rinse them well and if you see a lot of sand in the bottom of the bowl, repeat the soaking process for another 5 to 10 minutes.
When they're very clean, shake the bok choy dry in a colander to remove excess water.
Saute the Bok Choy
Step 1: Heat things up
Once your vegetables are looking dry and fresh, grab a skillet, wok, or other large, heavy pan to start cooking. Put your pan over medium-high heat with the olive oil to warm the oil.
Step 2: Toast the garlic
When the oil is hot (it should be shimmering and moving freely throughout the pan, but not smoking), add the minced garlic and stir it for 2 minutes, until the garlic starts to turn golden around the edges. This should only take 30 seconds to one minute.
Step 3: Add the bok choy
Next, grab your sliced bok choy and add it in the pan. Stir it for a minute, then cover the pot. If you'd like, you can add a dash or two of soy sauce to the skillet before covering it for an extra boost of Chinese flavor.
Wait for two minutes, uncover the skillet, stir the bok choy, and cover it again. Continue to cook the bok choy, stirring it every two minutes, until the stems are tender and the leaves are wilted. This should take five to 10 minutes, depending on the size of your bok choy pieces and the amount in your pan. What you consider done alos varies from person to person, so the best strategy is to pay close attention to what's going on in your pot and stop before you reach fully cooked. Remember that bok choy, like most ingredients, will continue to cook after you remove it from the heat.
Is it OK to eat Bok Choy with dark spots?
If you found black or darker spots in your Bok Choy it's not the end of the world! Black spots are a sign of age, nothing else. Even though black spots are not a sign of danger, they are there to tell you that the Bok Choy is getting stale – that it's old.
A Bok Choy with black spots does not have much shelf life remaining, it's best to cook it as soon as possible! Remember to remove the spots with a knife before cooking it.
What to Serve with Sauteed Bok Choy
While bok choy is a traditional Chinese vegetable, you don't have to serve this dish only with other Chinese dishes. This simple side dish is also a nice pairing with Western dishes like roasted chicken. However, it's also delicious to go down a more traditional route and serve your bok choy with dim sum delicacies like dumplings, wonton soup or Chinese noodle dishes.
Storage Suggestions for Saute Bok Choy
You can store leftover cooked bok choy in an airtight container in the fridge for up to four days. Reheat the vegetables on the stove or in the microwave to serve. It's not recommended to freeze bok choy, as freezing and defrosting can alter the texture of your vegetables.
How to Flavor Bok Choy
If you're looking to add a boost of flavor to this simple preparation of satueed bok choy, it's easy to do. You can add other aromatics like minced ginger, lemongrass, turmeric, onions, shallots or scallions when you add the garlic at the beginning of the recipe. Or, add liquid sauces like soy sauce, fish sauce, miso, or chile garlic paste after the bok choy is in the skillet. To add a nice garnish with crunch and flavor, try a sprinkle of white sesame seeds.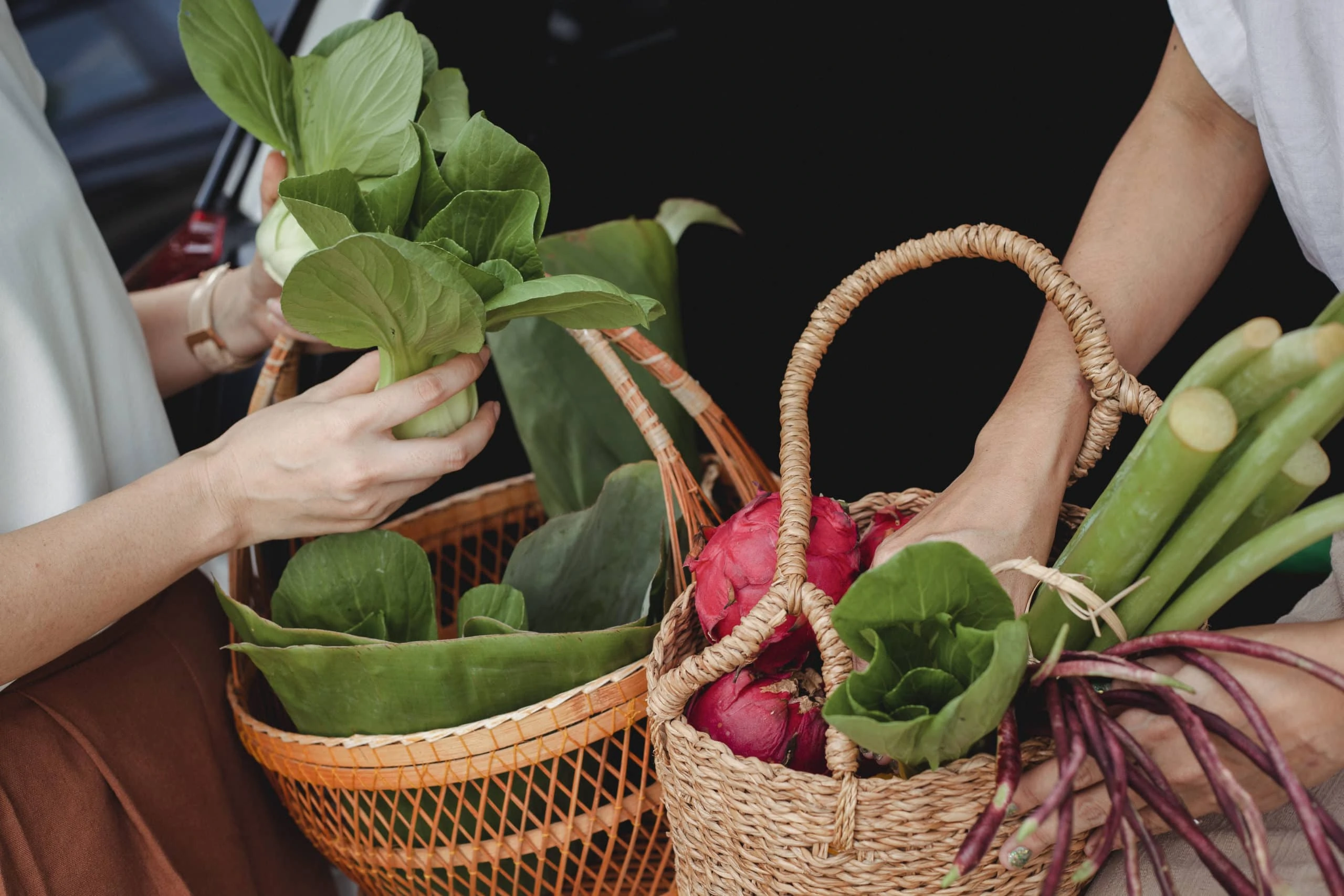 Sauteed Bok Choy
How to saute bok choy for a fast vegetarian side dish with Asian flavors.
Equipment
Cutting board

Chef's knife

Colander

Wok or large skillet with a lid
Ingredients  
8

heads

baby bok choy

or 2 medium heads regular bok choy

1

tbsp

olive oil

2

cloves

garlic

salt and pepper

to taste
Instructions 
Cut the bok choy into bite-sized pieces and wash well.

Heat the olive oil in a large skillet over medium-high heat. Add the garlic and toast for 30 seconds.

Add the bok choy and stir for 1 minute. Cover the pot and cook, stirring every 2 mintues, until the bok choy is wilted and tender. Season to taste with salt and pepper.